School performance
Progress & Attainment Summary
Below is a summary of the schools end of Key Stage results compared to the national average figures for 2022. For a more detailed analysis of pupil attainment, please click on the link below to the DFE School Performance Table for Austin Farm Academy.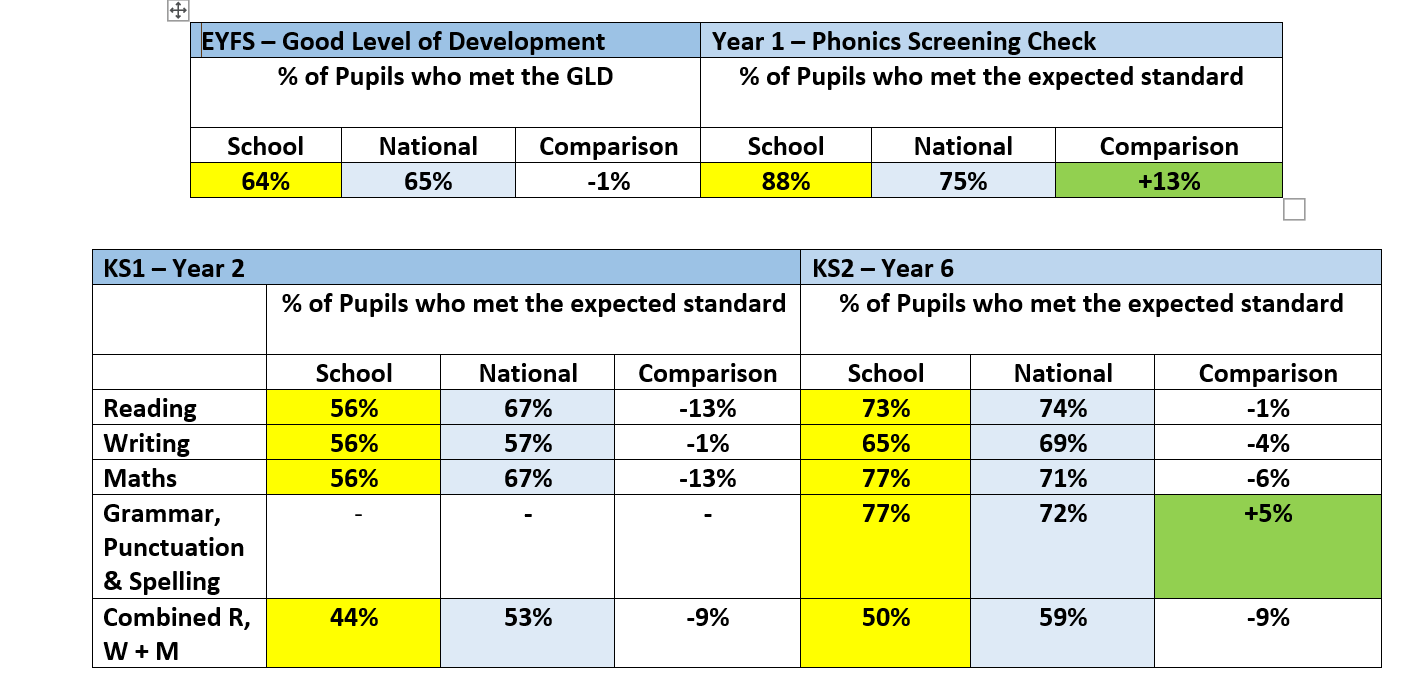 School performance tables
School performance tables can be accessed from the Department for Education website.
Please click on the link below to access our latest report